INTERNATIONAL PROJECTS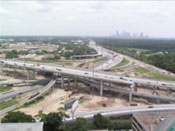 INTERSTATE 10 KATY FREEWAY RECONSTRUCTION PROGRAM, TEXAS, USA
The USD 1.7 Billion, IH 10 Katy Freeway reconstruction project is a landmark project for the Houston district of TxDOT and involves the widening of Interstate 10 from its existing condition to a 22-lane facility with an 8 to 12 lane divided highway, 4 managed lanes to be used as HOT lanes (High Occupancy and/or Toll) and 3 to 4 lane frontage roads in each direction. The project includes 22 miles of urban freeway with 2 fully directional interchanges and 52 grade separations. The existing reversible HOV lane has been replaced with a 4- lane managed facility.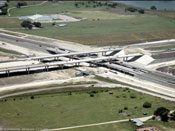 SH 130 TOLL ROAD, TEXAS, USA
The USD 1.1 Billion, SH 130 Program consists of a 91 mile long fully access controlled, grade separated tollway facility. As Central Texas has grown, so has its traffic congestion. SH 130, a project of the Texas Department of Transportation, is intended to relieve traffic in the area by creating a commuter and NAFTA corridor alternative to Interstate 35 (I-35). When completed, SH 130 will extend from north of Georgetown east of metropolitan Austin to I-10 near Seguin.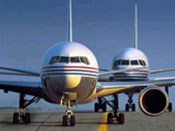 AIRSIDE IMPROVEMENTS PROGRAM, GEORGE BUSH INTERCONTINENTAL AIRPORT, HOUSTON, TEXAS, USA
Conceptual Design of Appurtenances for 8L-26R Runway Alternatives. Appurtenances include A.O.A. perimeter fence, perimeter roads, service roads, determination of developable infield area using tower sidelines and Part 77 contours, access roads, taxiway bridges, utility corridor, location of ARFF and Airfield Ground Maintenance facilities, demolition of existing structures, utilities and infrastructure and area requiring clearing and grubbing.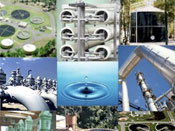 IGREATER HOUSTON WASTEWATER PROGRAM, HOUSTON, TEXAS, USA
The Greater Houston Wastewater Program (GHWP) was a five-year $1.2 billion project to control wet weather overflows in the City's sanitary sewer system. Houston's wastewater system is one of the largest in the nation, with 43 wastewater treatment plants, 5,600 miles of sewers and 320 lift stations.
Looking for the best partner for your design & construction management?