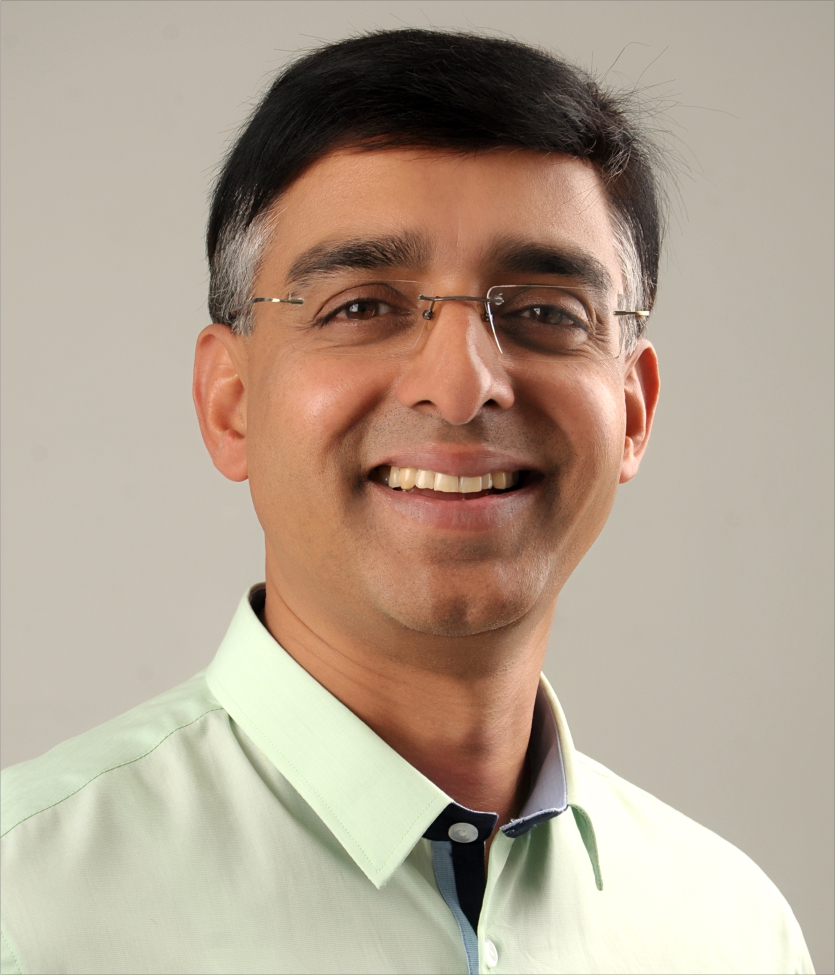 Vivek N. Menon
Vivek N. Menon, PE, is a Principal at INVICUS. An engineering & management professional with over 24 years experience, he has a strong background in infrastructure consulting, business practice development and contract negotiations. He has held leadership roles on large programs and has been responsible for the development of PS&E on transportation/roadway projects using Geopak, InRoads & Microstation. His experience includes engineering design for civil infrastructure/land development projects including roadways, storm water management, sanitary systems, water distribution and construction management services.
Having worked with global engineering firms, he has successfully completed projects for multiple State Departments of Transportation including Texas, Florida, Colorado, Oklahoma and Washington. As an expert panel member on the advisory council to the NAFTA IH 35 Corridor Coalition, he co-authored a report on the NAFTA IH 35 Superhighway concept.
He has served as a Steering Committee Member of the Houston Metropolitan Study , Advisor to the Center for Infrastructure, Sustainable Transportation & Urban Planning at the Indian Institute of Science (Bangalore) and the Directorate of Urban Land Transport (Govt. of Karnataka).
Program Management Experience:
Deputy Section Manager/CADD Manager, Katy Freeway Reconstruction Program ( '99 – 2006)

Assignments included preparation of a system of corridor wide design criteria and design standards,contract negotiations, preparation of detailed scope definition and labor estimates for section design consultants, preparation and monitoring of schedules, staffing matrices and subcontractor agreements, "ProjectSolve" (Web based project management software) enhancements, review of progress reports & invoices and supervision of the engineering and CADD team.
Deputy Program Manager - Runway Expansion, Bush Intercontinental Airport, Houston Airport System
Representative Projects;
Project Engineer, PS&E development for TxDOT shared telecommunications ductbank housing the Transtar system and other public /private entities; traffic operations plans for CTMS relocation & ductbank design evaluating material specifications and construction methodologies.
Civil Infrastructure/H&H on 1,000+ acres of residential/commercial/corporate campuses built to US Standards
US 69, Pryor, Oklahoma, Oklahoma Department of Transportation
West Little York Road, Harris County, Houston Public Infrastructure Department
Pine Ridge Road (Collier County) &North Road (Naples County); Florida DOT
24th Street, City of San Antonio / Evers & Huebner Road, City of Leon Valley /TxDOT – San Antonio District
SH 164, Northwestern Resources Jewitt Mine/TxDOT – Bryan District
FM 2837, McLennan County, Waco, Texas; TxDOT – Waco District
Parker/I 225 Phase II, Denver, Colorado; Colorado DOT
SR 509, City of Seattle/Tacoma, Washington DOT
Main Street Improvements, Houston, Texas; METRO
IH 10 Interchange, Hudspeth County, Texas; TxDOT - El Paso District
William P. Hobby Airport Terminal Expansion, Houston, Texas; City of Houston
US 80 (Beltline to SH 352), Loop 12 (West of SH 310 to East of SP Railroad), SH 205 (0.6 miles North of SH 66 to SH 78), SH 121/Lewisville Bypass; TxDOT - Dallas District in water mark - client-oriented, quality, multidisciplinary skills, exceptional outcomes, vast experience, environmentally sensitive, Houston, Austin, West Palm Beach.